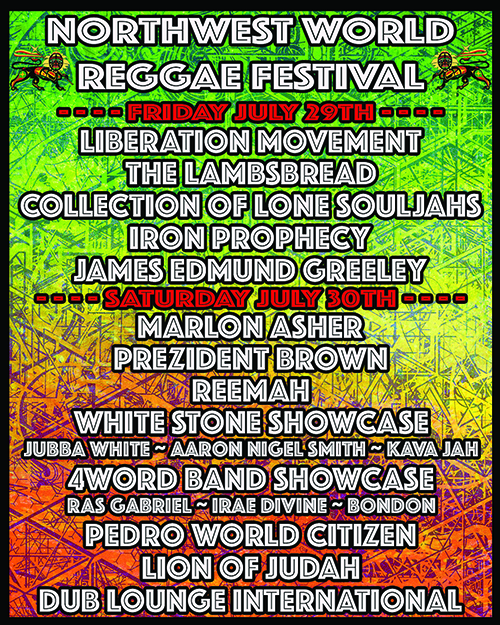 Gates will be open at NOON Friday July 29th
                     July 29 and 30 2022
                      Beavercreek, Oregon
                             13 miles east of Oregon City
           26450 S Beavercreek Rd  -  Beavercreek Oregon
                                 Take HWY 213 off I-205
The new site is going to be great. It is FLAT!! No big hill to go up and down. The stage area is fully shaded, great camping including car camping, walk-in and RV sites (no hook up). The stage area is like being in your backyard!!  
We will not be able to have food booths this year. There will be snacks, hot and cold drinks and water available at our General Store. Drinking water bottle refill will also be available!
Facebook Page: Click Here
Facebook Event Page: Click Here
Facebook Fan Page: Click Here
Facebook Ride Share: Click Here
YouTube Videos
YouTube Drone footage
YouTube Walk Thru and Vlog
YouTube VIP Camping Walk Thru
YouTube Camping and Parking Walk Thru
YouTube Vending Area Walk Thru
Please like and subscribe to our YouTube Channel!
We will be adding clips from this years show and many more videos in the coming year
2022 Press Release
Click here for large view of site map
Please read and follow our guidelines for FUN!!
No:
Charcoal BBQs (propane are ok, with a fire extinguisher)
Glass bottles
no private generators
no private sound systems
no nitrous tanks or illegal drugs
no private ATVs on site
no illegal vending (all vendors must be registered with the festival in advance)
Weapons, firearms, fireworks or firecrackers
Professional Photo/Video equipment including drones
Pets or other animals (certified service animals are permitted)
All vehicles and camps are subject to security inspection
All folks are expected to pack it in- pack it out 
Yes:
A Photo ID
Drinking/camp water- lots of it (at least 1 gallon per person/ per day); please help us conserve water use on site.
Cooler and ice – *ice will also available for purchase on site.
Small tent and sleeping gear..
Layers of clothing – though it is hot in the day, nights can be quite chilly so make sure you're prepared with layers.
Organic, biodegradable sunscreen/soap only
Flashlight – it can get dark in the campground at night so don't forget this basic necessity (and bring plenty of batteries too!)
Please follow the following Guidelines
FIre:
No open Flames - This includes candles, fire pits, charcoal barbeques 
Smoking only at YOUR Campsite, car or DESIGNATED AREAS
No walking and smoking in any area.
All camps sites must have either a 5 lbs fire extinguisher or a 5 gal bucket and shovel
All Vending booths must have a 5 lbs fire extinguisher.
There will be 5 lbs fire extinguishers on steel posts around the site (check your site map for details)
Please help to maintain a 15 foot wide fire road in all camping and parking areas
Follow all the directions from the festival staff and crew.
Due to high fire danger we will not be having any food booths this year.
Report any fires, no matter how small, to the Security crew located at Front of House
Covid:
As per State rules March 2022
Fully Vaccinated people do not have to wear masks - we still would recommend that U do in the stage area.
Non Vaccinated please wear a mask  - Please follow these guidelines so that we protect each other.
These rules may change as we get closer to the event 
Safety:
Please report any concerns to the Staff at Front of House.
Please be kind to each other and watch out for folks having any issues.
Lost Parents and Kids please report to the First Aid Station on Stage right.
Incase of injury we will call the local EMTs to assist you. Go to the First Aid Station
PLEASE DO NOT DRINK/SMOKE and Drive - Security will ask U at the gate if U are sober and will report anyone that we feel might be a danger to themselves or the public.